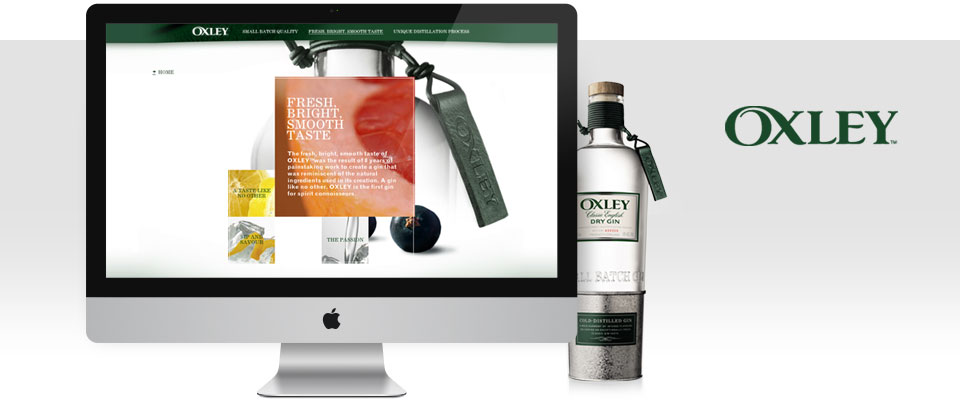 Description
We helped Bacardi launch Oxley Gin in 2009 by extending the brand online with an elegant, high-end look and feel. Oxley Gin is a small batch spirit, handcrafted through a unique cold distillation process which sets it apart from other gins. Only 240 bottles of Oxley can be produced each day. The web site helps extend Oxley's narrative with minimal, sophisticated design and appropriately simple interaction cues.
View OxleyGin.com
Roles
Creative Strategy & Concepting
Information Architecture
Motion Design
Flash Prototyping
Interface Design
Inspiration
At the center of the Oxley brand is the gorgeous bottle and packaging. We chose to focus heavily on the bottle's materials: galvanized tin base, wood-topped cork, the green leather tag that is hand tied around each bottle and embossed with the Oxley mark on one side, and the words "dry gin" on the other. The site design uses white space to focus the user's attention on detailed, macro images of these textures, as well as the botanicals that give the spirit its flavor.

Screens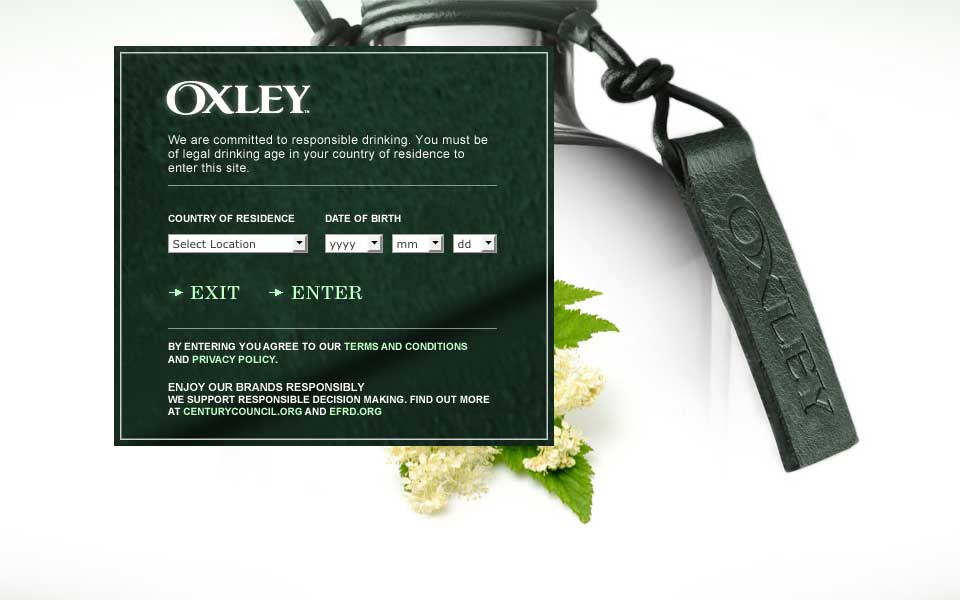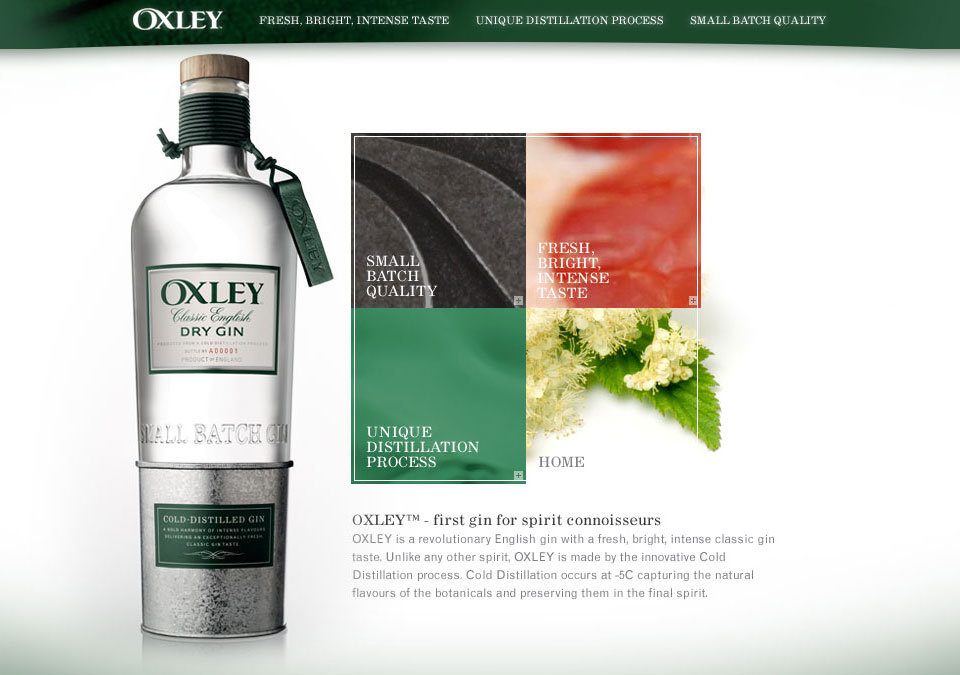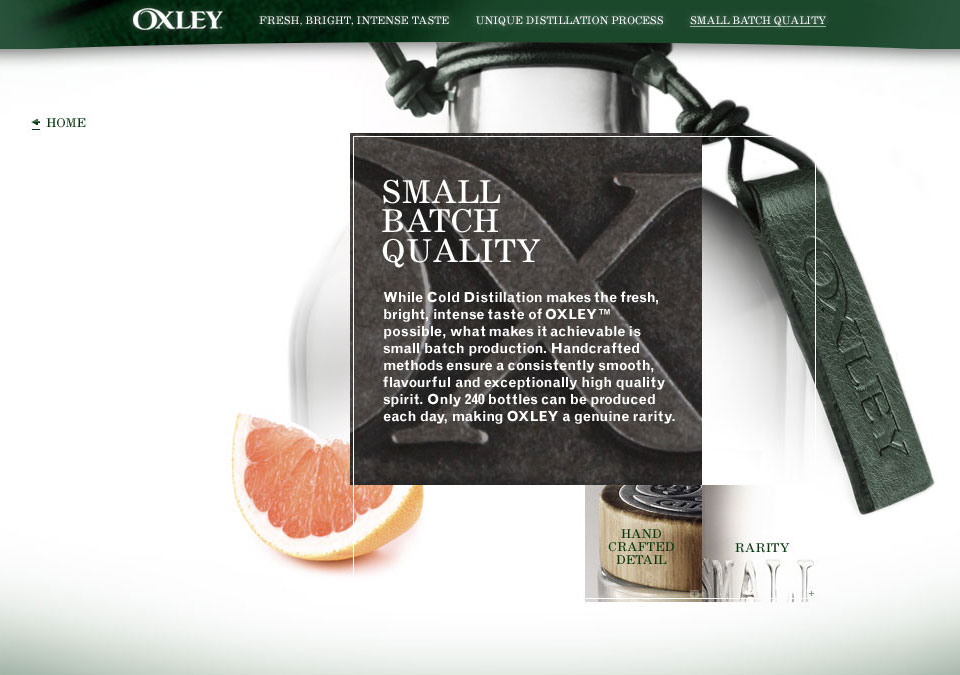 Motion Study / Concepting
Interaction Models / Wireframes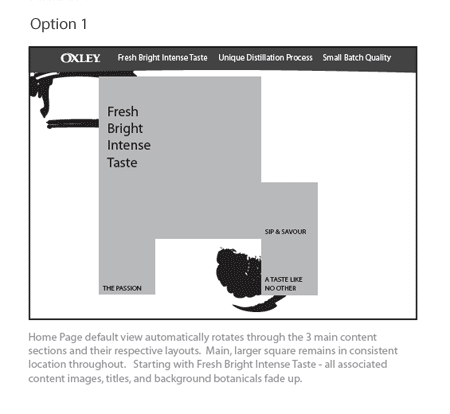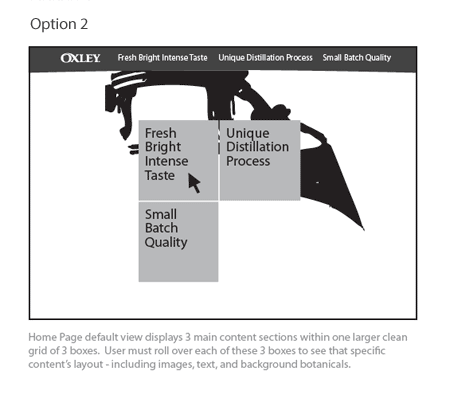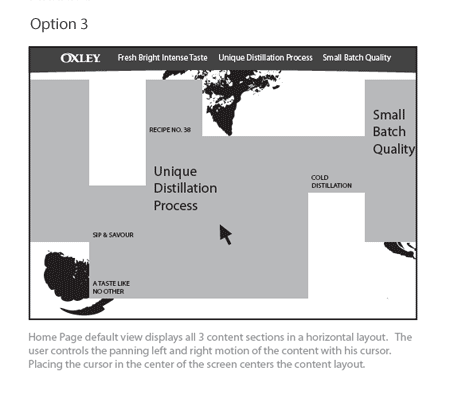 ---